Profile
We are spices and ingredient supplier to the food industry. Our experience dates back to 1923.
See our products
We are a privately-owned company with years of experience. Founded in 1923 and into the 3rd generation of family ownership with Michael K. Nielsen
We proactively advise on spice and ingredient blends, focusing on documentation for the meat and polutry, dairy, fish, salad and baking industries
We have been a signatory to the UN Global Compact's 10 principles for corporate sustainability since 2012
We are a flexible and service-minded supplier, with employees dedicated to fulfilling customer requirements
We provide fast, direct communication via our solutions-oriented Sales and Product Development Department
We have 25 deeply engaged, well-trained employees ready to help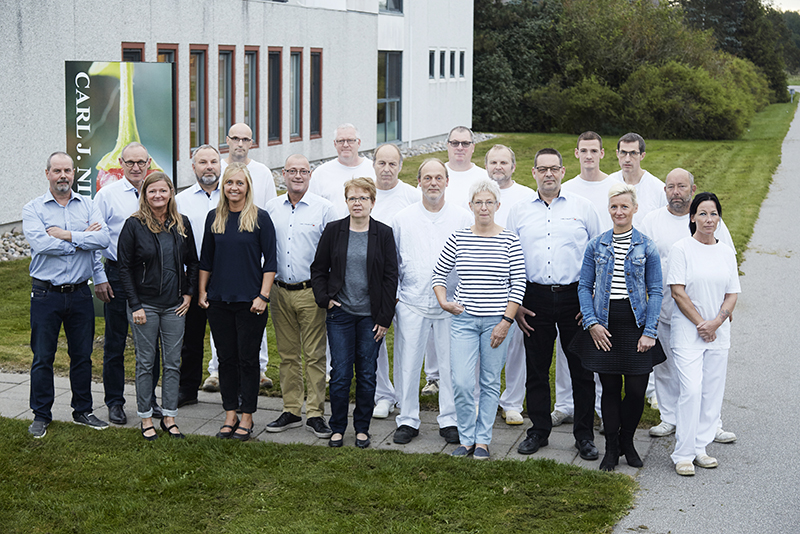 We have two production sites in Randers, Denmark, handling organic and conventional blends, Tech Spice & Roast Spice products
We have FSSC22000 certified production zones
We have documentation for all our products
Our range consists of organic and convential, Tech Spice and Roast Spice herbs and spices, plus blends of the same
We mix customer-specific recipes in batch-specific packs
Focus on protection for the environment, sustainability and ethics by us and our suppliers are what customers can expect from our global operations.
Fast – open-minded – flexible
We are a TRUSTWORTHY partner for the meat, poultry, dairy, fish, salad and bakery industries
Contact us